To smooth away imperfections and signs of aging, we perform RF microneedling using state-of-the-art Morpheus8 technology. This advanced skin-rejuvenation treatment from InMode combines two proven skin therapies – microneedling and radiofrequency (RF) energy – to create enhanced results.
The Benefits of Morpheus8 RF Microneedling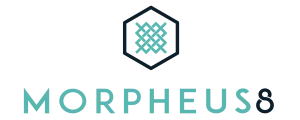 RF microneedling with morpheus8 can address numerous skin issues:
Age lines and wrinkles
Scars
Dullness
Age spots
Stretch marks
Oversized pores
Acne scars
Rough patches
Sagging skin
It offers a multitude of benefits:
Safe for all skin tones
Only minimally invasive and completely non-surgical
Creates even and uniform results
Minimizes risk of post-inflammatory hyperpigmentation
Precise enough to avoid injury to surrounding tissues
Able to reach the deep skin tissues for more effective results
Ideal Candidates
The best candidates for Morpheus8 RF microneedling treatment are people looking for an effective way to tighten sagging skin and address a variety of signs of aging. Because this treatment option can be used on the lower face, the arms, the thighs, the neck, the buttocks, and many other areas, it is versatile enough to suit most candidates.
If you are pregnant or have active skin conditions in the treatment region, you may not be an ideal candidate for RF microneedling. Additionally, if you have an electronic implant or a metal plate in the area, the treatment may not be right for you.
Not sure if Skin Tightening (Morpheus8) is Right For You?
Speak with one of our medspa professionals to discuss the best path toward a healthier new you!
The Science Behind RF Microneedling
As a person ages, their skin's rate of collagen and elastin protein production declines. This makes the skin lose elasticity and start to sag. The skin is composed of many layers, and all of these layers lose elasticity over time.
Morpheus8 uses numerous microneedles to create micro-injuries in the skin layers, stimulating the skin's natural healing process. This remodels collagen and elastin for tighter skin. Because the needles penetrate so deeply into the tissues (up to 4 mm deep), they allow for more effective tightening and rejuvenation.
Once the microneedles have penetrated to the chosen depth, radiofrequency energy is emitted to heat the tissues. This stimulates the production of new collagen and elastin protein throughout the skin layers.
The RF Microneedling Treatment Process
At the start of this procedure, the targeted area is numbed with a topical anesthetic. This helps to avoid any pain or discomfort. The Morpheus8 handpiece is then held against the treatment area and RF energy is administered. This is repeated across all desired treatment regions. The process takes around a half hour to an hour to complete.
Results appear over time as new collagen and elastin form, causing loose skin to become tighter and more youthful looking. Typically, three RF microneedling sessions are required in order to achieve optimal results. The exact number of sessions will vary depending on each patient's rejuvenation goals.
Morpheus8 Aftercare
Patients can return home immediately following their RF microneedling treatment session. There will be a degree of temporary swelling and redness in the targeted regions. Avoid scratching or picking at the areas.
Moisturizing the treated areas is vital, as is protecting them with a broad-spectrum sunscreen. Avoiding heavy sun exposure is recommended. After one to two days, makeup can be applied.
How Much Does RF Microneedling Cost?
Every med spa sets its price for RF microneedling with Morpheus8. The exact cost of your treatment will depend on the number of sessions needed, the skin issues being addressed, and many other factors.
FAQ